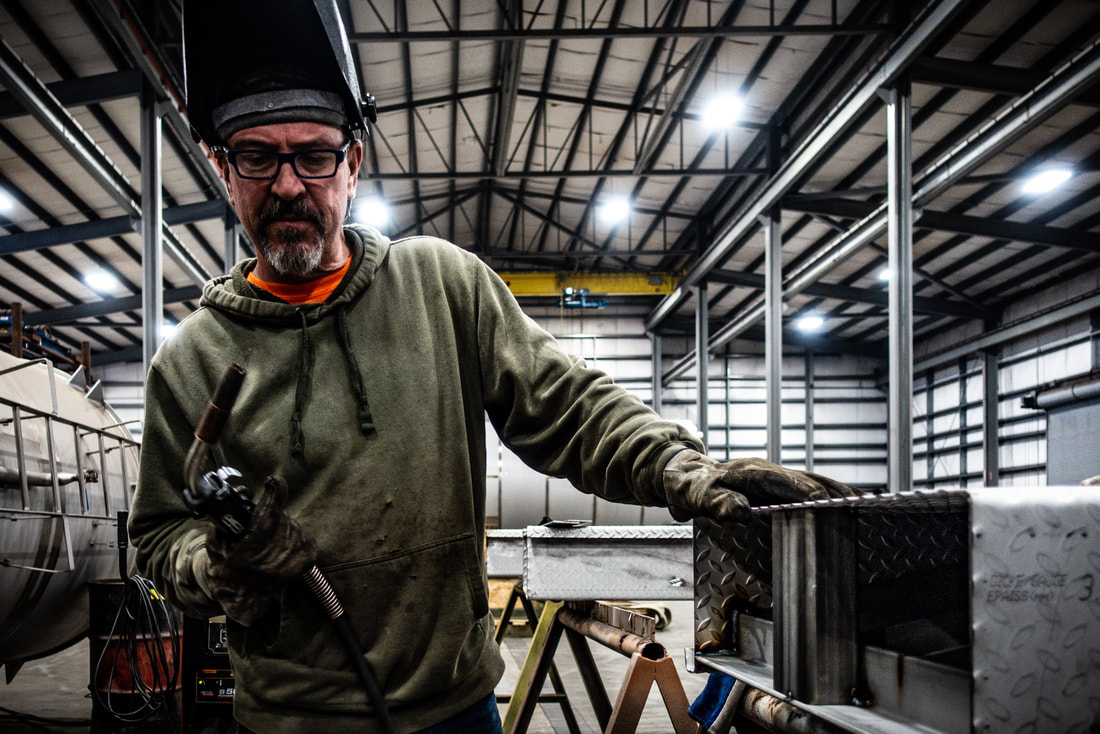 DB Western has an excellent Quality Assurance Program and trains its employees on the company's quality performance standards.
ASME Certified Boilers, Heat Exchangers, and Pressure Vessels
API-650 Storage Tanks and Tank Farms
Structural Systems
Process Piping
Process Equipment
Water Softener Systems
Complete Process Skids
CNC Controlled Quickmill – Machining and drilling bridge for materials up to 16″ high and 15′ wide while maintaining accuracy up to 0.001″

Radial Drill Presses – 12′ capacity

90-ton Piranha Iron Worker

Bevellers – Plate and Pipe

Orbital Tubesheet Welders – Tube to Tubesheet welders increased quality and speed by 200% with state-of-the-art welding process

Custom Tank Hauling Trailer

5,000 lb to 20,000 lb Forklifts
Break – 1/2″ x 12′ using a 320-ton hydraulic press

Shear – 1/2″ x 12′

Roll – 1/2″ x 10′

Pipe Bender – 2″ diameter

Pipe and Angle Rolls – 4″ Cap

Automatic Tube Welders

Automatic Pipe Welders

Pipe Positioners

Tank Rolls

Portable Welding Equipment

4 x 10-ton Overhead Cranes
Safety
Safety is top priority at DB Western. We administer and monitor our safety program on a regular basis. We have a Safety Advisory Group established to evaluate workplace safety and health issues and employee concerns.
Quality Assurance
DB Western has an excellent Quality
Assurance Program and trains its employees on the company's quality performance standards. These Include:
A.S.M.E. Certification for Section VIII
"U" & "R" stamp for design, fabrication and  repair of  boilers, heat exchangers, and  pressure vessels.
D.O.T. Certification #CT-7315
Oregon CCB # 150463